We're fast approaching Samsung's first Galaxy Unpacked event of 2023 — and that means we're just hours away from the potential reveal of the Samsung Galaxy S23 series.
Yes, after months of rumors and speculation, we'll finally get our eyes on the company's three new flagship phones, along with a bunch of new laptops (if the leaks are correct).
The Samsung Unpacked event starts at 10am PT / 1pm EST / 6pm GMT tomorrow (February 1), and we'll be with you every step of the way. Samsung will stream everything online, and we've included the placeholder for that below. We also have a guide explaining how to watch the Samsung Galaxy S23 launch live online.
But you don't need to do that, because we'll be at the event ourselves and reporting as Samsung lifts the lid on its latest flagship. So scroll down for more details on what to expect, then keep this page bookmarked for all the last-minute rumors before the event, and then all the news once it gets going.
Samsung Galaxy Unpacked 2023 – What to expect
Samsung Galaxy S23: The S23 feels like a relatively minor upgrade over the Samsung Galaxy S22, with the same 6.1-inch FHD+ display, same 120Hz refresh rate, and same rear camera setup. But a new chipset — likely a Qualcomm Snapdragon 8 Gen 2 — seems testament, and the design should be more in line with the S23 Ultra.
Samsung Galaxy S23 Plus: As with the S23, the Galaxy S23 Plus is likely to be an evolution rather than a revolution. Expect a larger 6.6-inch FHD+ display and a larger battery than in the vanilla model, but there aren't a lot of other differences.
Samsung Galaxy S23 Ultra: The standout reveal in Galaxy Unpacked has to be the Samsung Galaxy S23 Ultra. In addition to getting a powerful new chipset, it also tends to get a huge 200MP sensor in the rear camera. Elsewhere, a 6.8-inch QHD+ display, up to 12GB of RAM, 1TB of storage, and a 5,000mAh battery should give it specs that rival the best phones.
Samsung Galaxy Book 3 Family: Rumors suggest that there will be several Galaxy Book 3 models that will debut Unpacked, including the Samsung Galaxy Book 3 Pro, Galaxy Book 3 Pro 360, and Galaxy Book 3 Ultra.
OneUI 5.1: The only software revealed at the event is likely to be the latest version of Samsung One UI. This isn't likely to be a huge release, though, as the bigger changes are likely to slip away with the arrival of Android 14 later this year.
Samsung Galaxy Unpacked 2023 – Live broadcast
Good afternoon, and welcome to the Samsung Galaxy S23 event live blog.
We're just under 24 hours into Samsung Galaxy Unpacked, which is set to start at 10 AM PT / 1 PM ET / 6 PM GMT on February 1 (or 5 AM EST on February 2).
We'll be keeping a close eye on any breaking news ahead of the event, as well as giving you our verdict on the rumors so far. Then, once the event kicks off, we'll be sharing all the important news as it happens.
Even with the offer…
As Samsung fans are well aware, we're expecting three members of the Galaxy S23 series to arrive on February 1: Galaxy S23, Galaxy S23 Plus, and Galaxy S23 Ultra.
The leaked image of the dummy units you see above (credit: Sonny Dickson) echoes other leaks and rumors about the design direction Samsung is taking with this generation. Every device looks strikingly similar to the Galaxy S22 Ultra.
The Standard and Plus models of this year's S23 seem to be ditching the Contour Cut camera module of the previous two generations of the Galaxy S phone, in favor of something sleeker and sharper.
TechRadar Editor-in-Chief Mark McLaren took an in-depth look at the difference between the three expected models in our Samsung Galaxy S23 vs. S23 Plus vs. S23 Ultra comparison feature.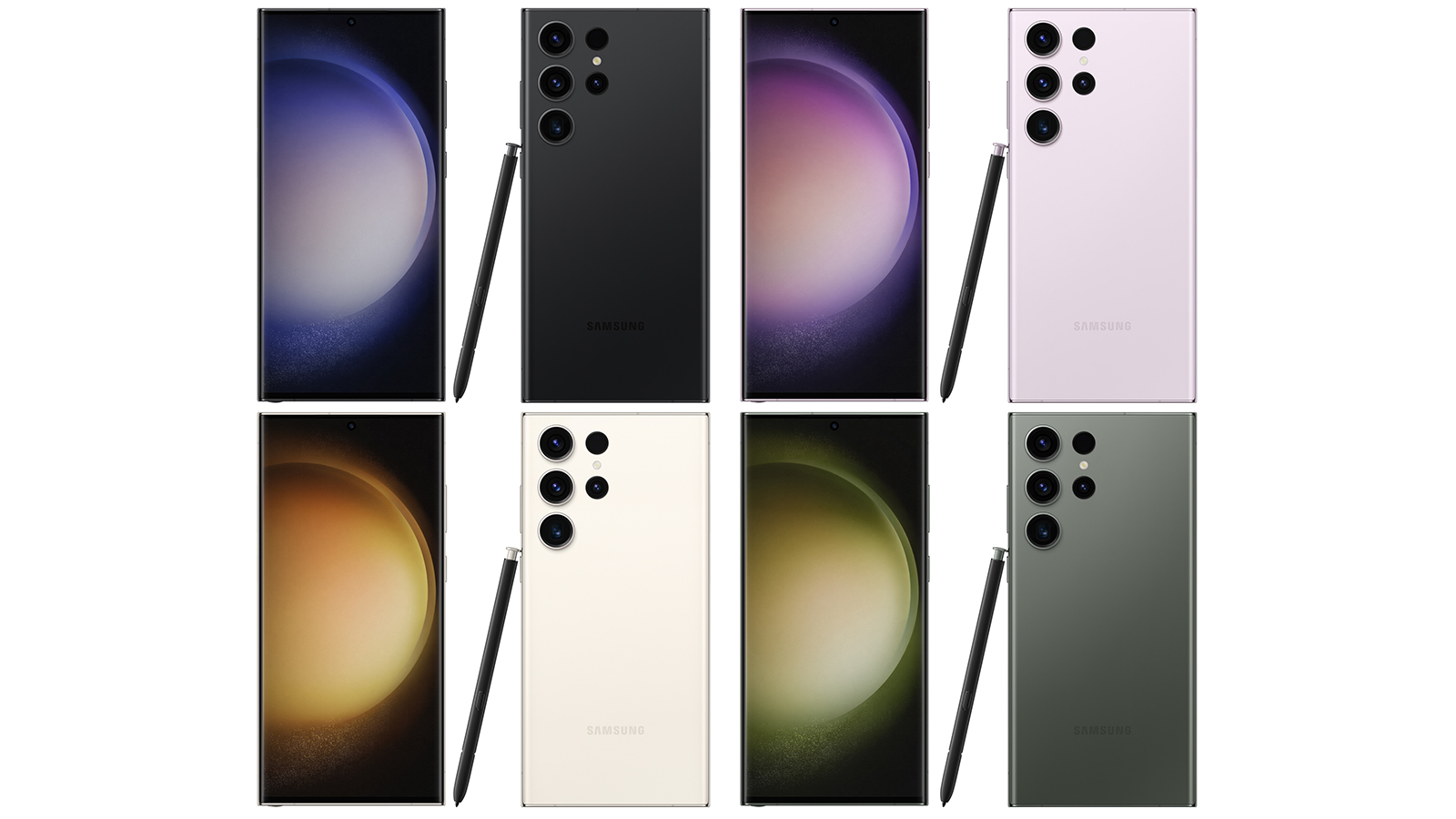 An interesting piece of information that arose from the rumors is that all Galaxy S23 buyers will get equal color opportunities, regardless of which Galaxy S model you choose. Whether you're on an entry-level device or using the Galaxy S23 Ultra, you'll be able to flaunt Samsung's unique colors.
We expect some interesting shades, accompanied by Samsung's interesting color branding. Misty Lilac or Botanic Green could be your go-to color this season, whether you're looking for the fuzzy mid-range Galaxy S23 Plus or any other new phone.
We're also expecting accessories to match the new colors, though we haven't heard of new hardware like earphones in this year's shades.
James Rogerson also did an in-depth breakdown of all the expected Galaxy S23 colors, which includes speculative renderings of what each color might look like on the different models.
Which one is your favourite? I have a love-hate relationship with cotton flower color personally.
If one thing has become increasingly clear over the past few weeks of leaks, it's that the cameras in the S23 generation aren't messing around. This official video released by Samsung less than ten days ago highlights the low-light capture capabilities of the new phones.
"Epic nights are coming" might sound a little vague as a slogan, but we already have an idea why the Galaxy S23's camera experience focuses on that.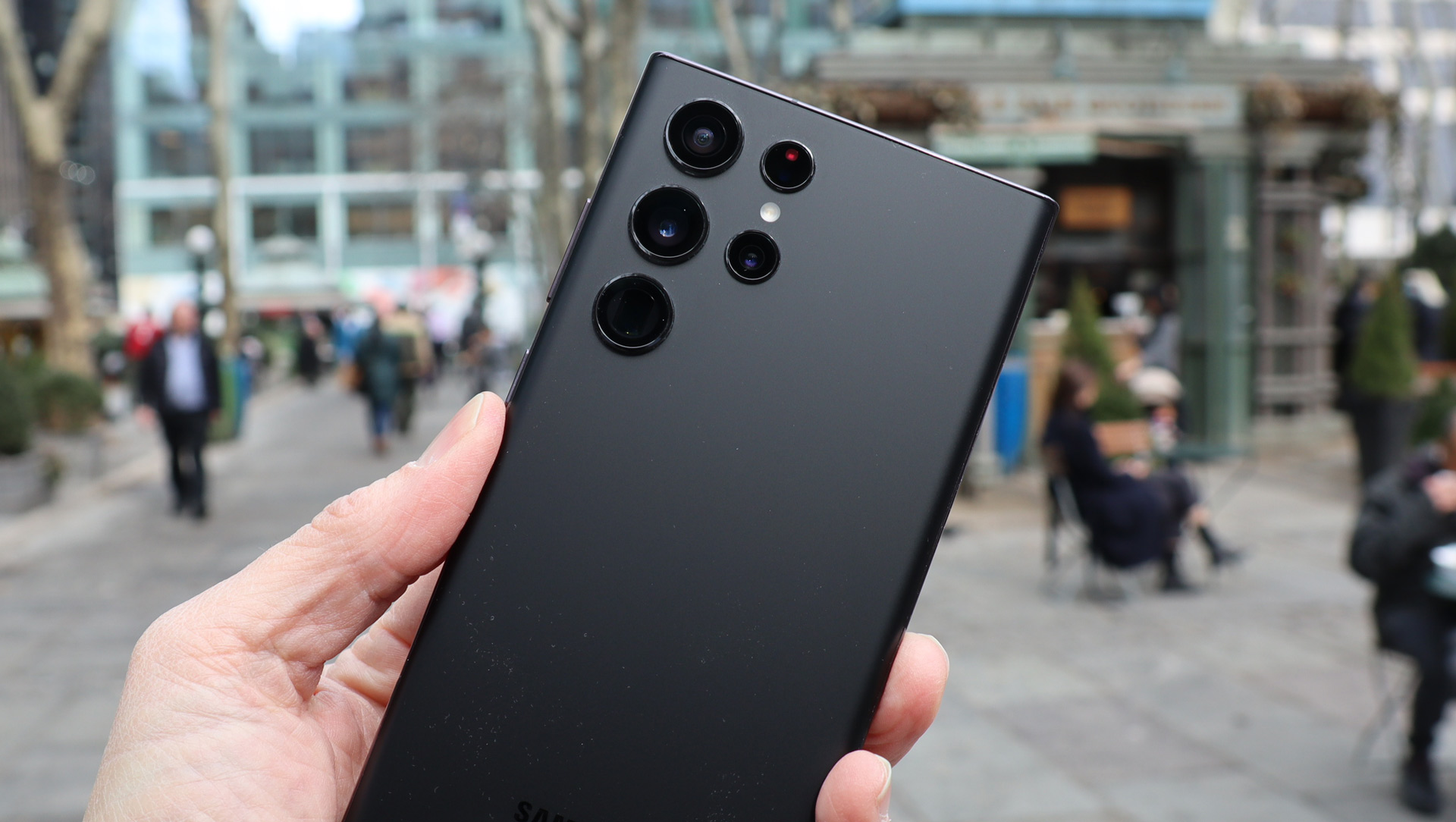 As Samsung fans discovered at SamMobile earlier this month, the Galaxy S23 and S23 Plus will have new primary cameras with the same 50MP resolution as last year's model. The Galaxy S23 Ultra will drop the 108MP sensor from its predecessor in favor of a new primary camera, making it an impressive 200MP.
Not only that, but the new devices will capture RAW images at up to 50MP resolution, up from the previous 12MP limit. We're also hearing about a feature that helps the camera take Hyperlapse videos of the sky.
Cameras editor Tim Coleman seems to think we should go past the 200MP figure when it comes to the S23 Ultra's camera, saying "it's more than just a gimmick" in a deep dive into the sensor the phone is likely to use.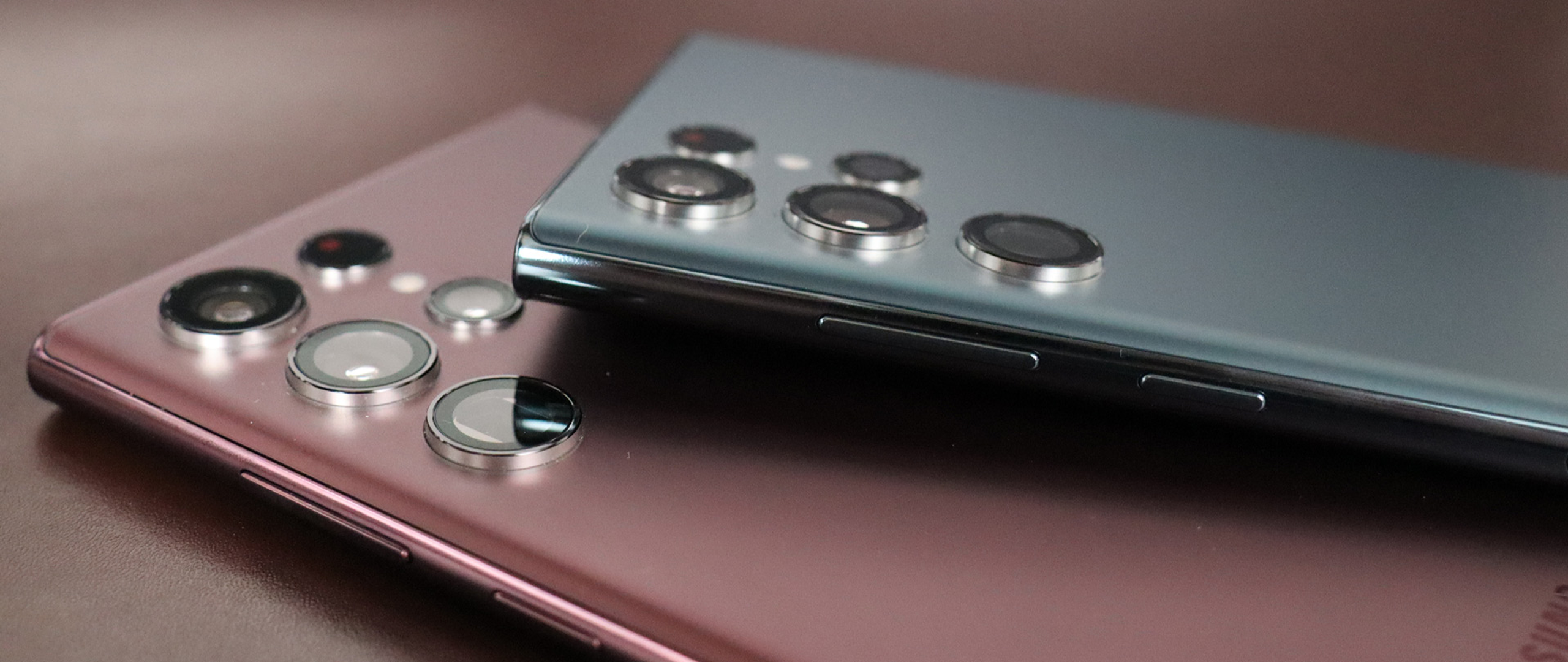 The S23 Ultra, in particular, looks as if it's getting more than just a higher-resolution camera than its predecessor, with an additional trio of key upgrades over the S22 Ultra anticipated in a feature by writer James Rogerson.
For one, how about a powerful new chipset?